Top Rated Magento Migration Company
CandiRoot Solutions is a leading Magento migration company in India & USA. We provide you with the best Magento services.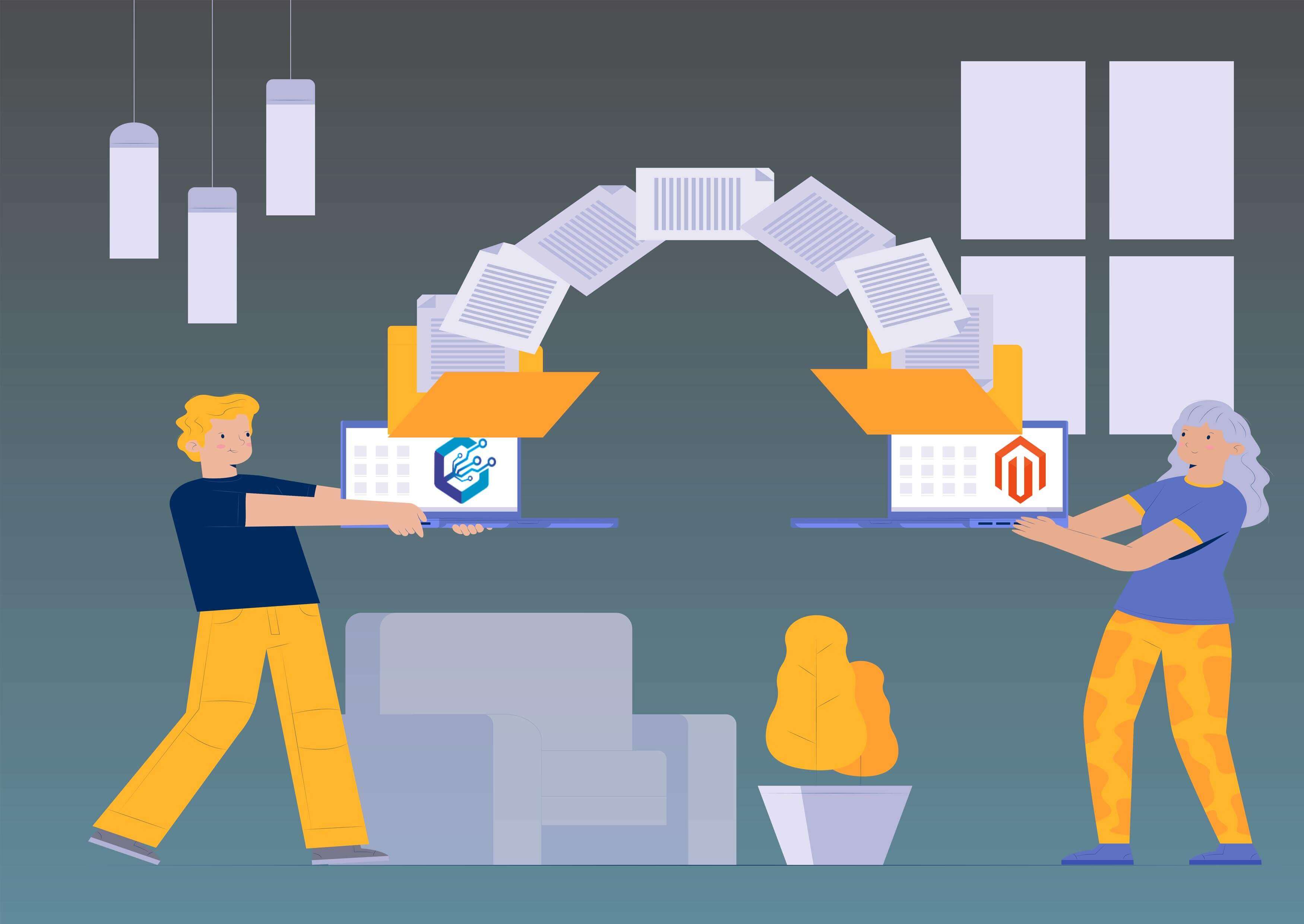 Magento Migration
A successful running ecommerce website where there are innumerable transactions and visitors who visit the site because it is user friendly and at the same time it offers immensely beautiful ambiance to display, what would you do with that successfully running website when you come to know that now it needs Magento 1 to 2 migration? Would you give a thought whether you should opt for Magento 2 migration services or not? Well, there is nothing to think about because the entire world of ecommerce business are now shifting to a better version of Magento and migration to Magento 2 is the wisest of the decision that you take for your website. It is correctly said that go with the rising sun; Magento 1 is on the verge to setting down and Magento 2 is now emerging up just like a rising sun to give your ecommerce website even better features and facilities.
At CandidRoot we have understood and we are putting our hands on to make it clear to everyone related to ecommerce web owners that Magento 2 migration is not only about shifting to an upgraded platform but it is much more than that. It is about a better transformation, even better speed facility and a package of completely newly optimized features availability. It is a place where Magento 2 Migration services will be done without compromising on the features that are necessary to have for your ecommerce website. It should be noted that the support for Magento 1 is about to end soon and the masterminds of the ecommerce development industry are now moving their focus on Magento 2 platform for making ecommerce website a sheer success.
Get All Your Needs Satisfied with Our Magento Migration Services
Our team at CandidRoot looks into the migration services with great accuracy and follows all the steps very carefully. Let's brief you regarding the important aspects that we look into when heading for Magento 1 to Magento 2 migration.
We ensure a careful and complete backup of Magento 1 store that contains all the files and folders and the entire database so that we have all the data before we head for migration. What we most important look for is the SEO friendly data because that is what will help in keeping the visibility intact on the internet.
We create a copy of the entire Magento 1 store and analyze what is to be kept and what is to be deleted before we undergo migration process to Magneto 2.
We look into current theme and code compatibility because if it's not then there is a need to change the theme that is compatible with Magento 2 and redo the coding.
Our team reviews the items and data and their usage and on the basis of that it is decided whether to keep the viewed listed product or to keep them out before proceeding to migration to Magento 2. We will always assist, guide and recommend you throughout the process as to what should be kept and what should be deleted.
We aim to make migration process hassle free hence we keep a copy of Magento 2 on the same host where Magento 1 store is located.
At times it happens that the ecommerce website owners' wishes to take advantage of migration process to Magento 2 and wishes to create a complete new theme and designs for the store as per the current trend and need. Our team is more than happy to do that because it is always advantageous to stay ahead of the trend and make your ecommerce store look appealing to the viewers. We make it really alluring with all the latest features of Magento 2 taken care of so that it comes up with all new and outstanding layouts.
Our experience says that in no time Magento 2 will take over all the ecommerce website and it will be the sole platform where ecommerce website developers will focus on. It is because Magento 2 is right here with better approach, more flexibility and high performance with added features for usability. It is important to know that Magento 2 based sites are faster, user friendly, mobile friendly, have responsive designs and perfect checkout experience. Upgrade your ecommerce website now with us and make it look absolutely new and readily accessible.
Get a Trusted Team of Magento Developers
Let's Build Together High-performing & Revolutionary Magento websites
Let's Build Together!
Who We Work With
As a leading Magento migration agency, we've worked with 200+ businesses. We have provided innovative Magento solutions helping startups, enterprises, SMBs, government, and many others. We understand the project requirements of our clients and provide them with Android apps that satisfy all their needs efficiently.
Small & medium size businesses
Hire Magento Expert
Build Next-Generation Disruptive & Transformative Magento website Now.
Hire Now!
Ready? Let's Level Up Your Business