Add a field in list view.
This module will help you to add new fields in the list view and it will allow you to add the fields for Sales, CRM, Invoice, Products etc.
Youtube Video
Open View
Open list view and right corner side click button.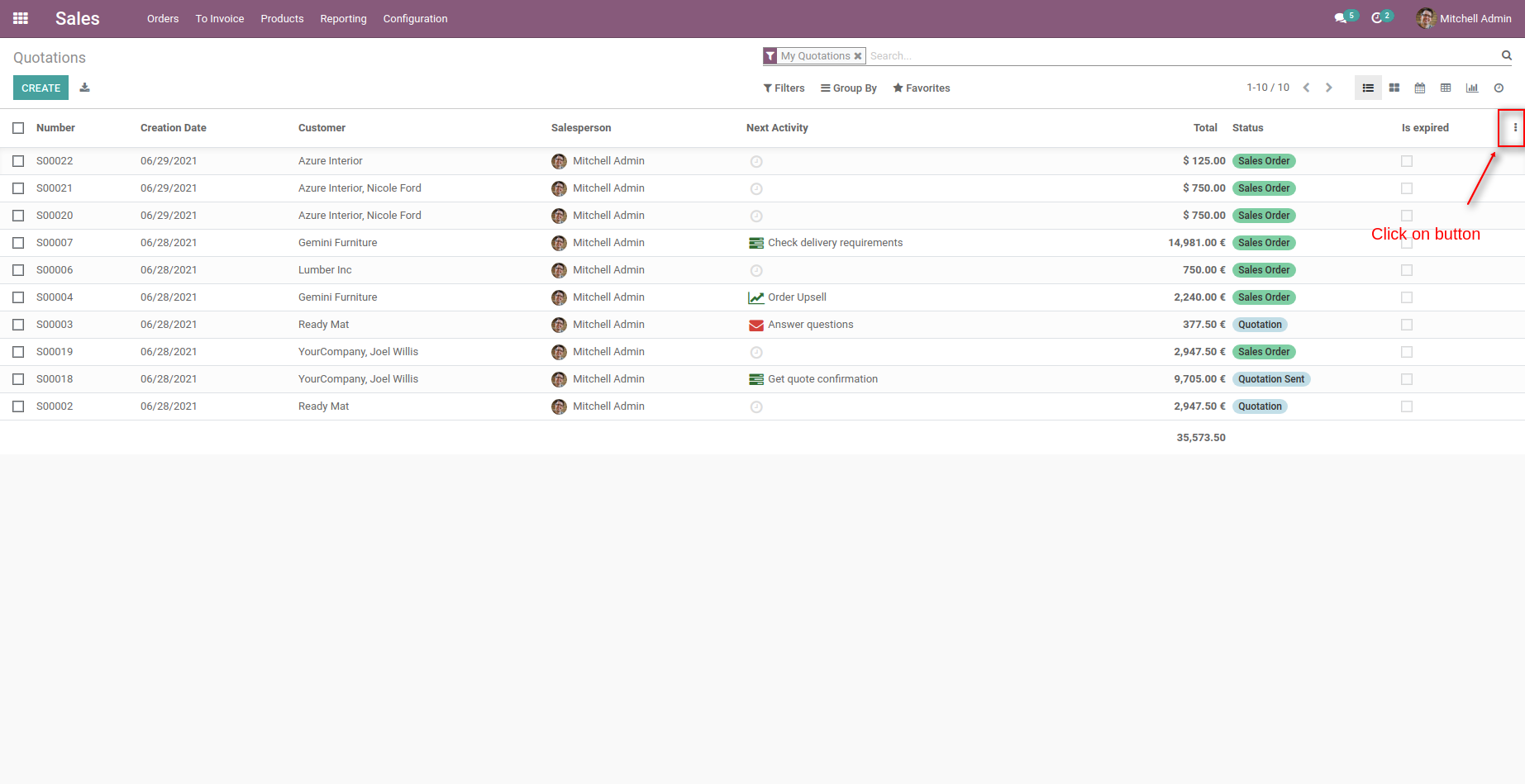 Select Field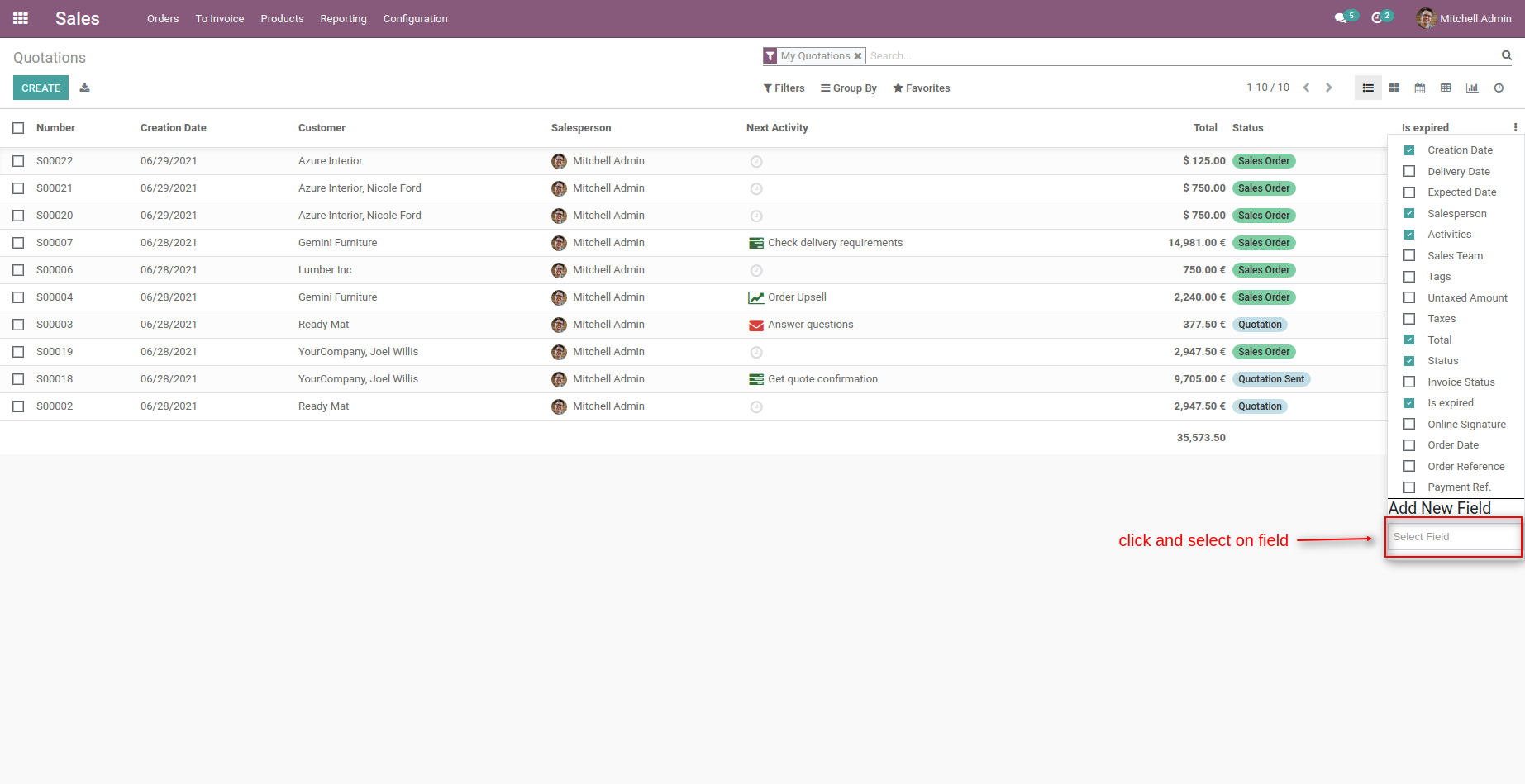 Click Add Button
select field and click 'Add a Field' button.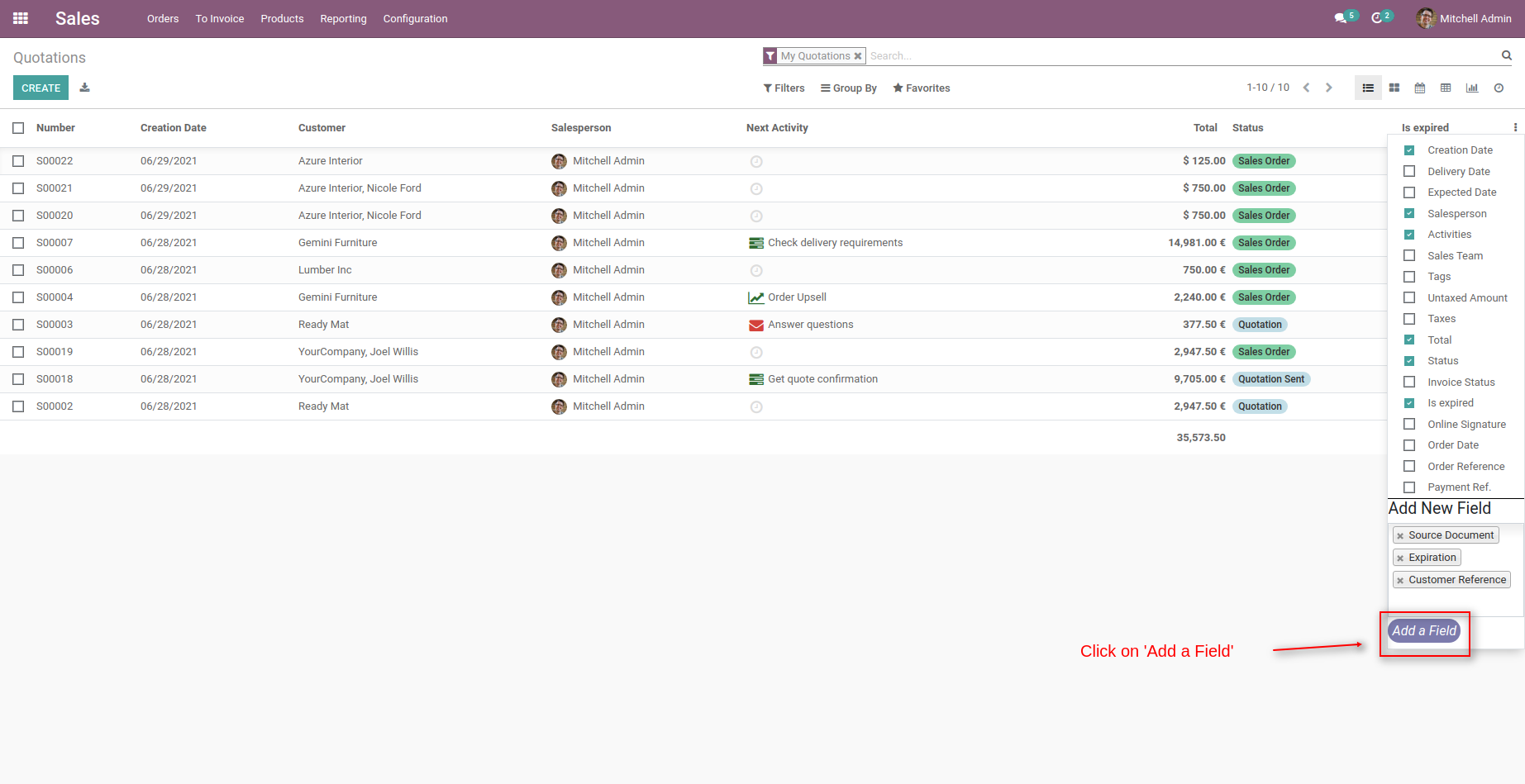 Show Field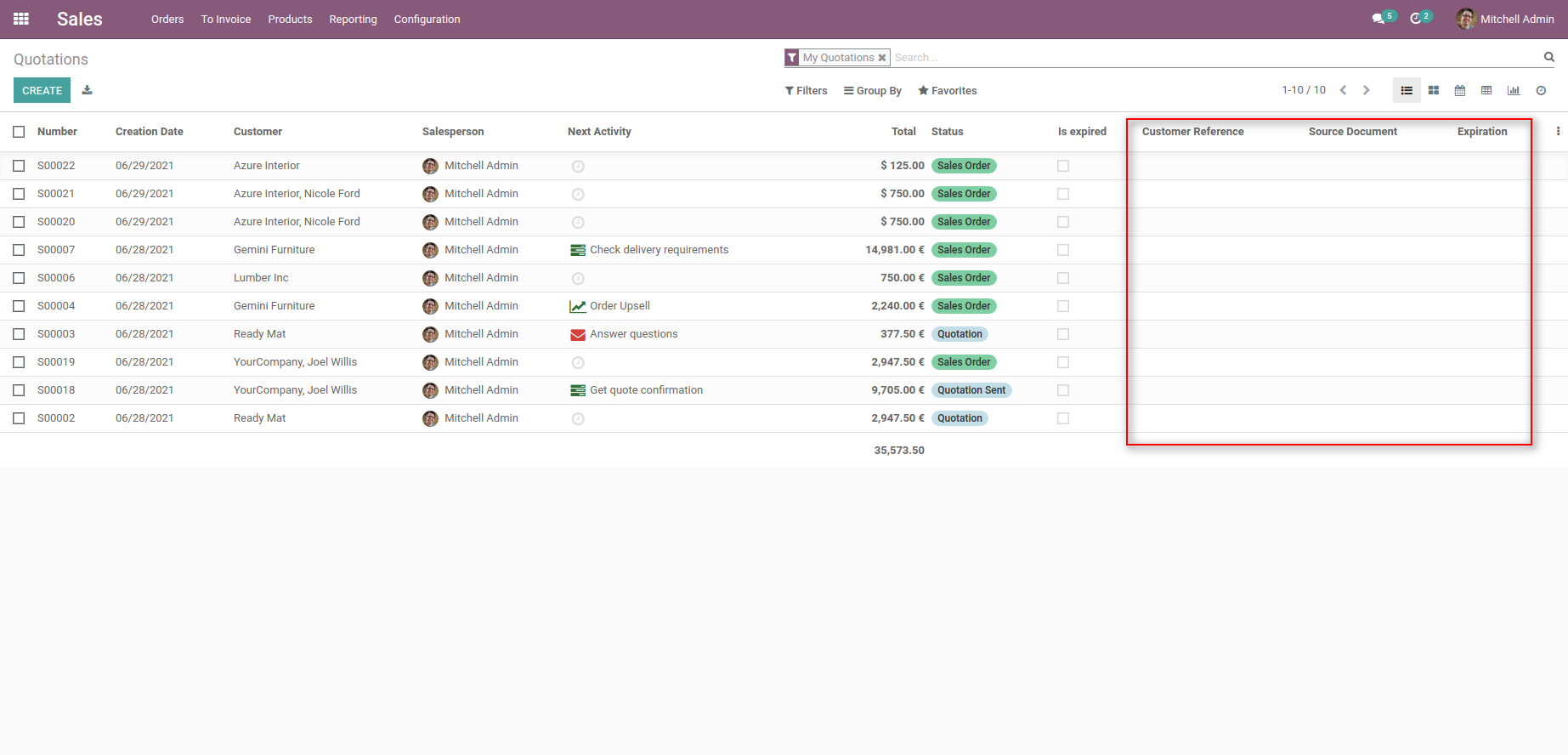 Created field in list view.