Auto Create Employee
This module allows you to create an employee automatically when create user.

Settings
Settings -> General settings

Enable option "Auto Create Employee on User creation" boolean to allow auto create employee when user create.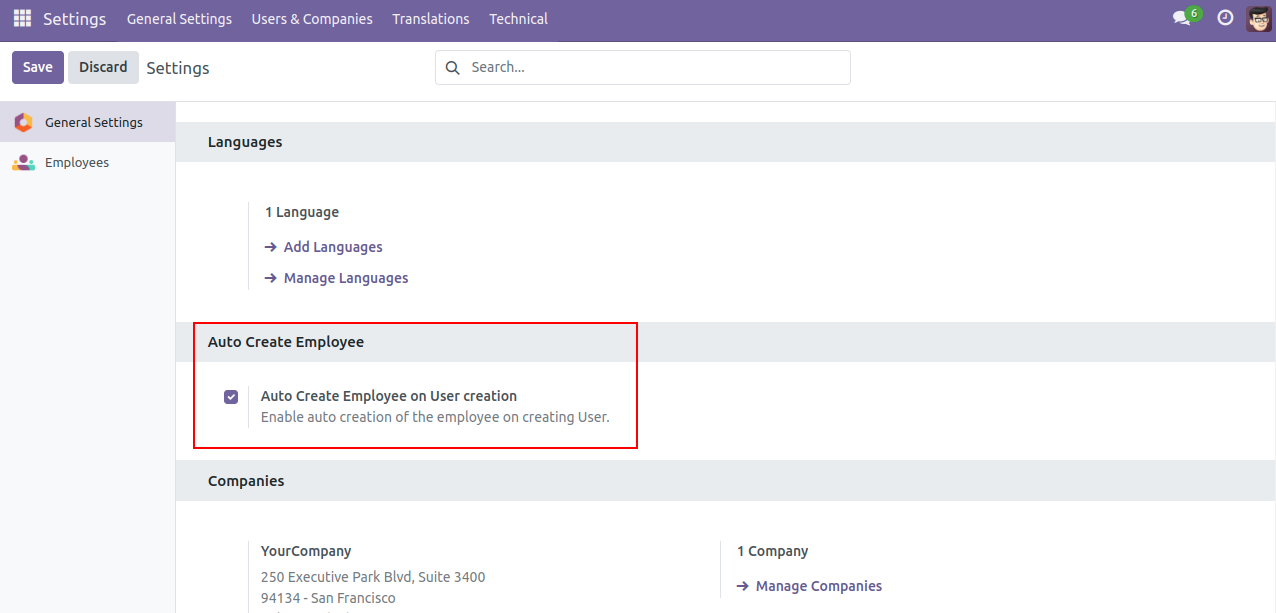 Create Employee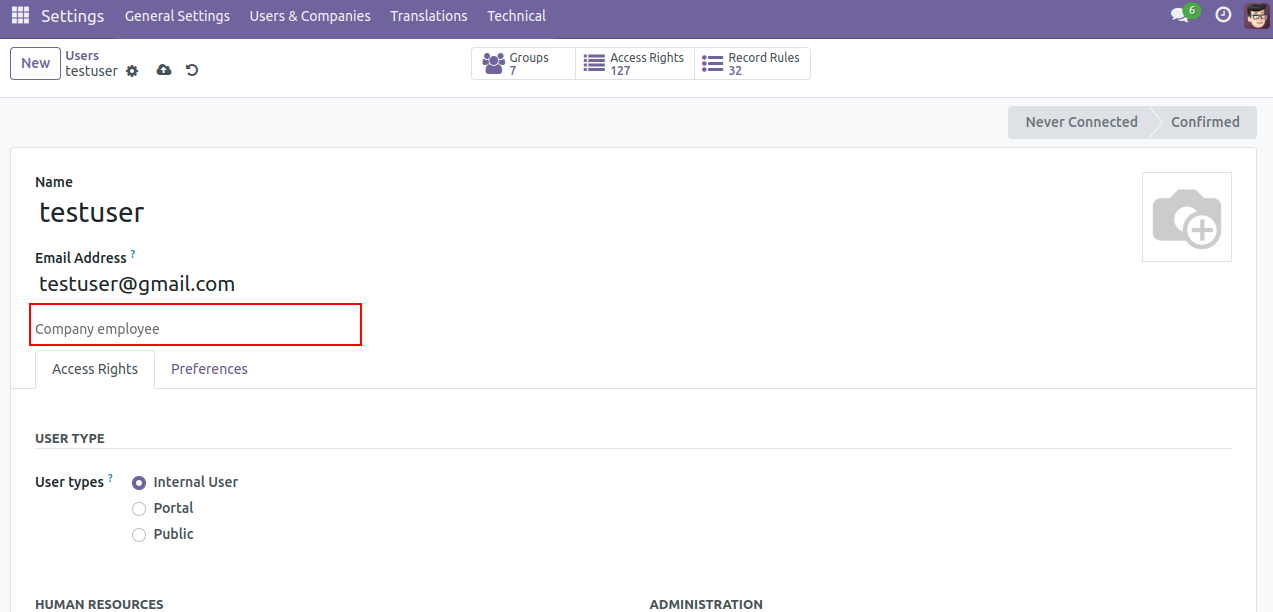 Settings/Users & Companies/Users

Click on the "Create" button.
Company Employee
Users

You can check "Company Employee" value after saving user record.