Website product stock notify
Website product stock notify
Website product stock notify
Ecommerce - Product Stock Notification For Customers.

Products
Sales -> Products -> Availability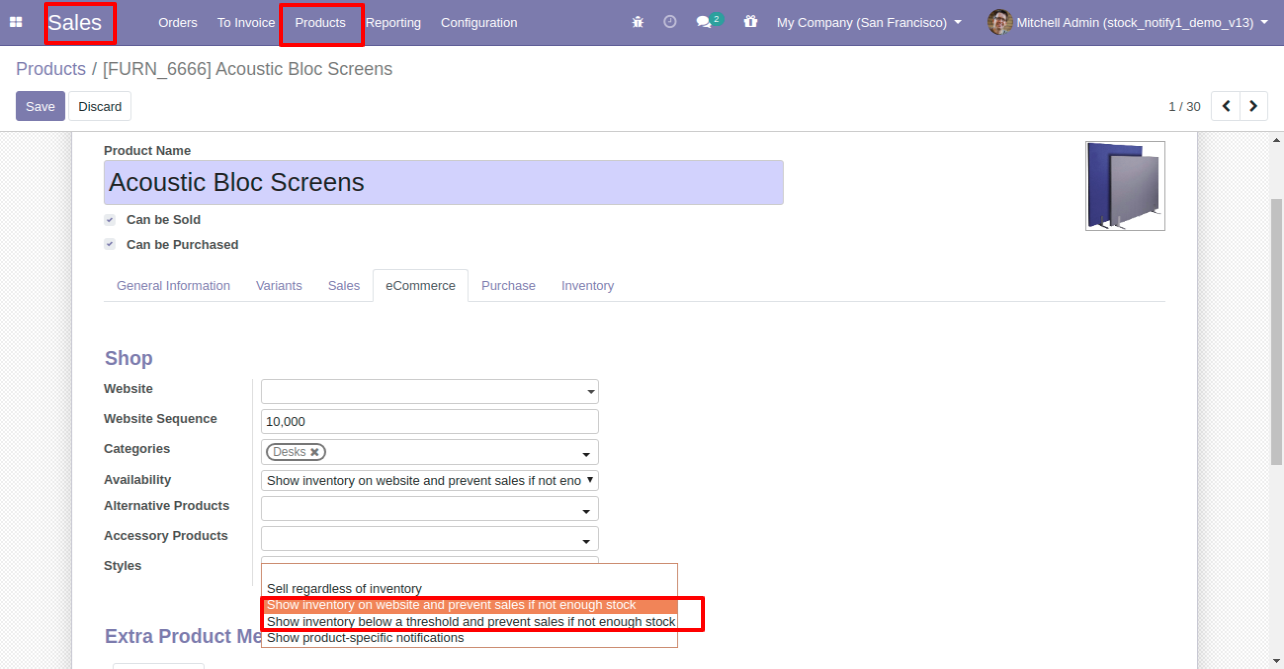 Out Of Stock
If you want email notification when the product is available then enter your email and click on "Notify Me" button.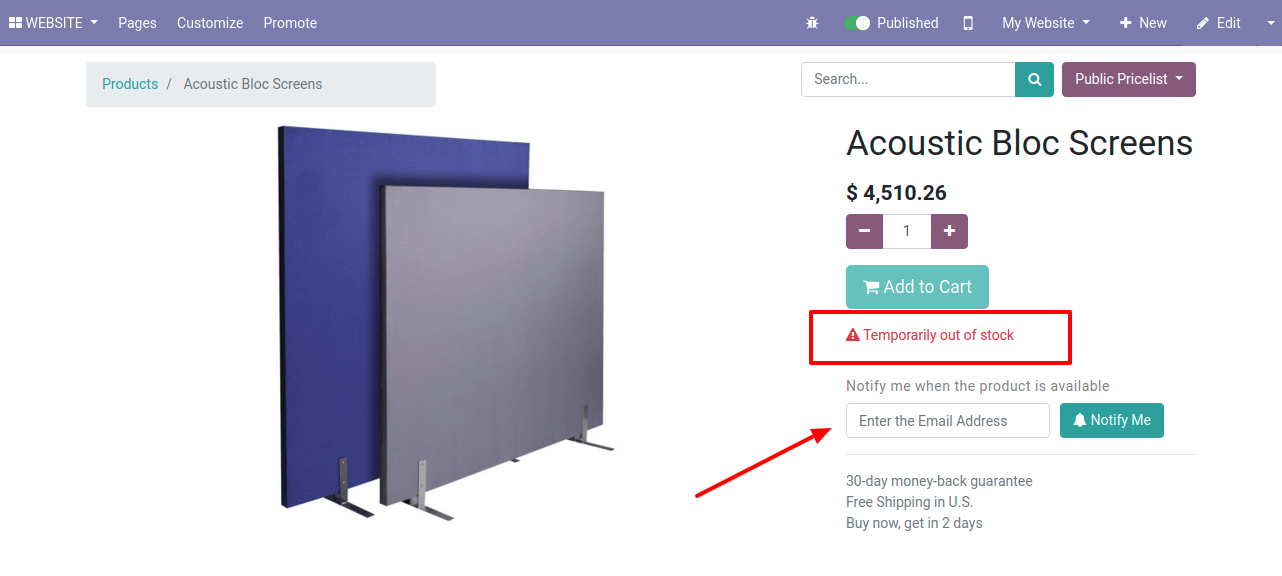 Success Message
We have received your request,You will be notified by email when product is available.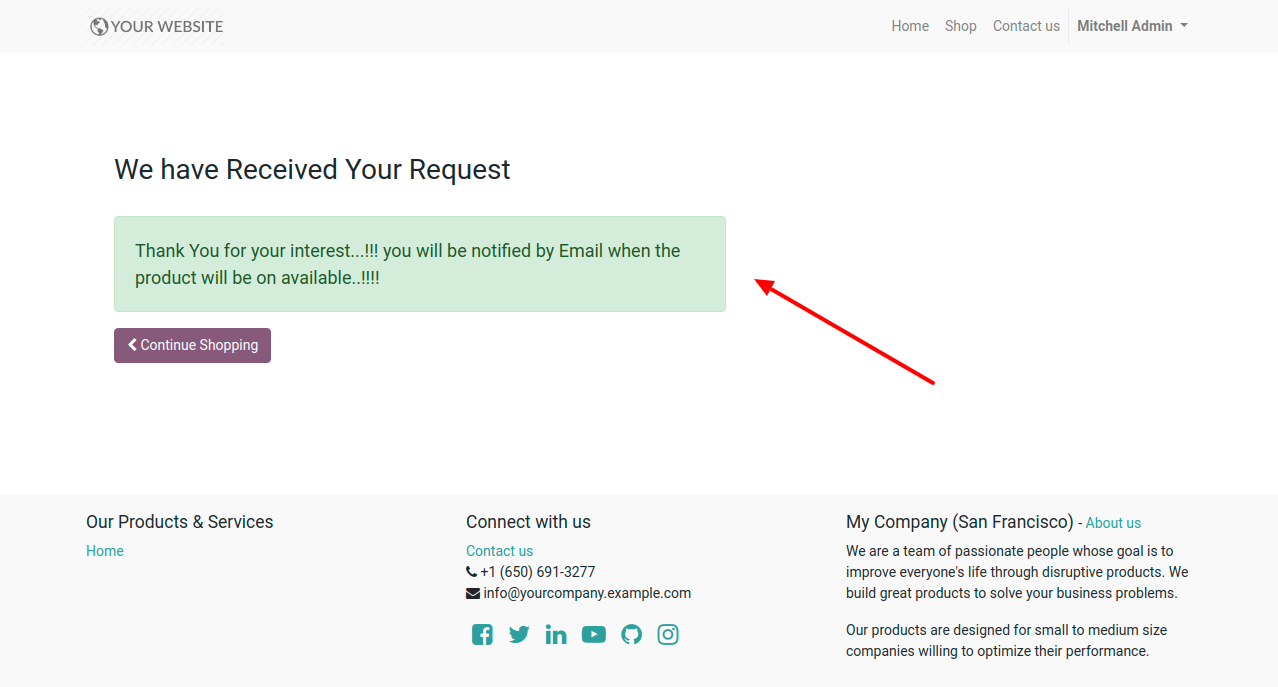 Subscription Request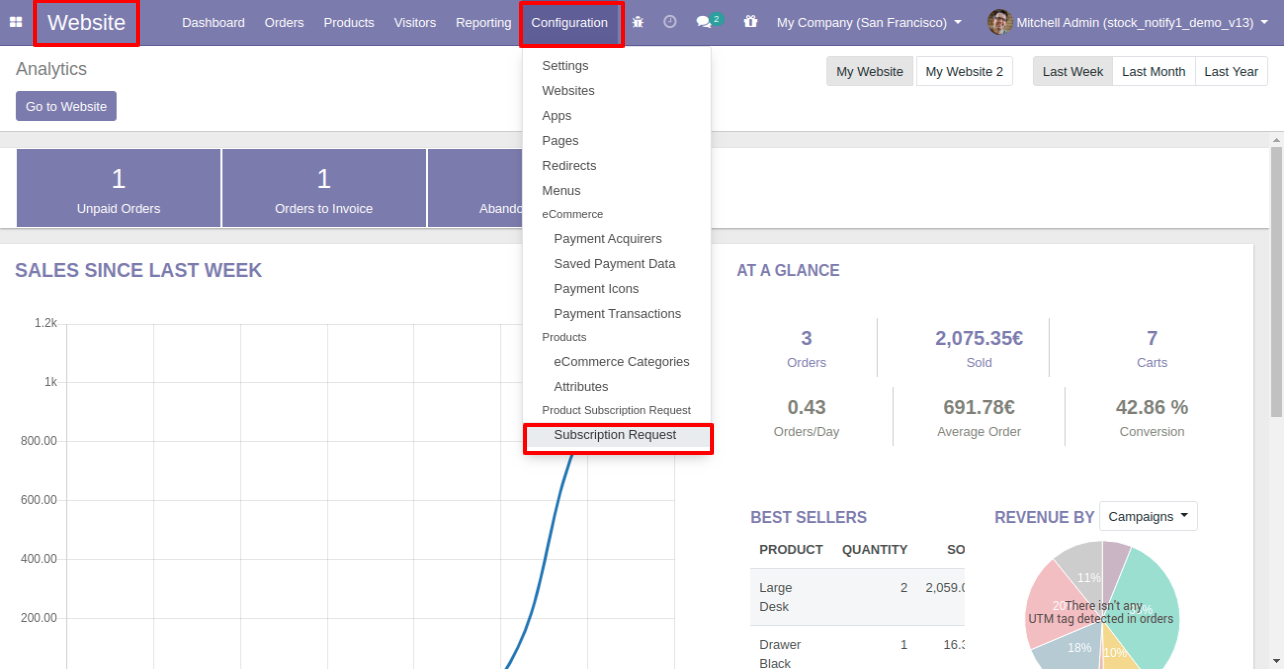 Received Subscription Request
Received request in draft.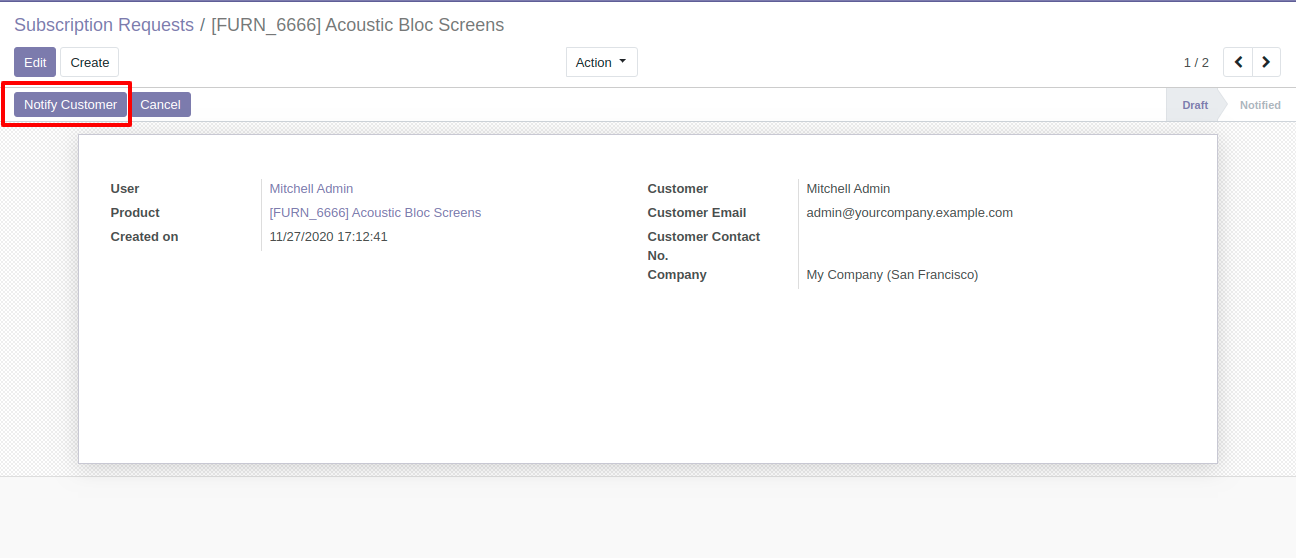 Check Automatic
System will check every day automatically if there is available subscription request and Product stock.Then it will send Email notification to Customers.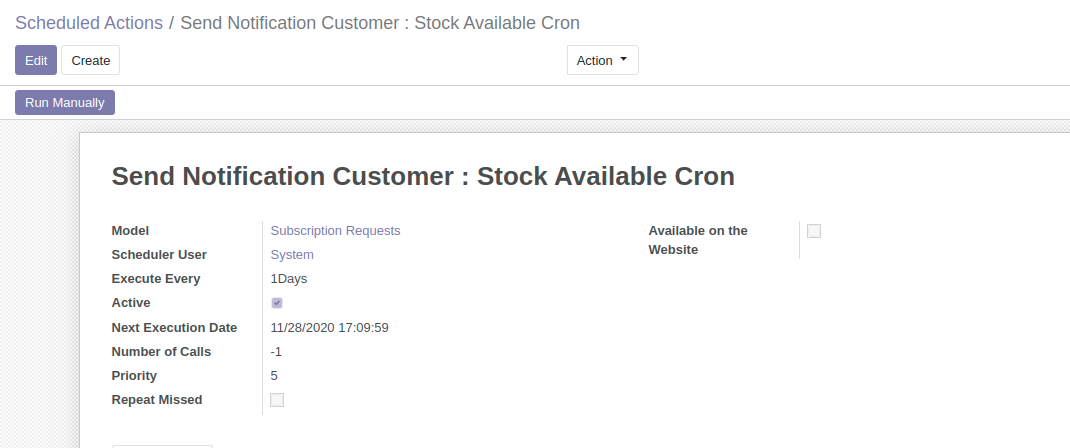 Send Notification
Send notification to customer


Email
Customer receives email when the product is available.